Kawai K300 – In Stock
Finish Options: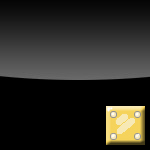 Black gloss and Brass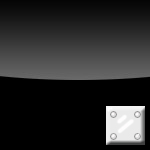 Black gloss and Chrome (pictured)
The Kawai K300 builds upon the success of its awardwinning predecessor, the K-3, that was named Acoustic Piano of the Year in four consecutive years.
The Kawai K300 proudly extends this distinguished legacy.
Key Features:
Millennium III Upright Action
Millennium III Upright Action features components made of ABS-Carbon, a composite material created by the infusion of carbon fiber into our renowned ABS Styran. ABS-Carbon is incredibly sturdy and rigid, which allows the creation of action parts that are lighter without sacrificing strength. The result is a stronger, faster action that offers more power, better control and greater stability than conventional all-wood actions.
Dual-Beam aluminum hammer rail
The action rail is the "spine" of the piano's action.K Series action rails are made of durable extruded aluminium with our advanced Dual-Beam design for strength and stability.
ABS-carbon action parts
The use of ABS-Carbon makes the action parts tremendously strong and consistent. ABS-Carbon is many times stronger than wood and is virtually impervious to shrinking and swelling due to humidity. This extraordinary combination of strength and stability allows ABS-Carbon action parts to transfer energy to the hammers with unparalleled efficiency, power, precision and nuance for a superb playing experience.
Soft-Fall Fallboard Closing System
The ultra-slow "Soft-Fall" closing system protects hands
and the piano's finish from the harm that a jarring close might cause.
Features:
• Exclusive Millennium III Upright Action with ABS-Carbon Composites
• Popular 48" Height for Home or Studio
• Double Felted, Mahogany Core Hammers
• Also Available with Nickel Hardware
Below are some examples of the different finishes available on the K300 and the optional clear panel and LED lighting kit – Click Here
| Height (H): | 122cm |
| --- | --- |
| Width (W): | 149cm |
| Depth (D): | 61cm |