Pianos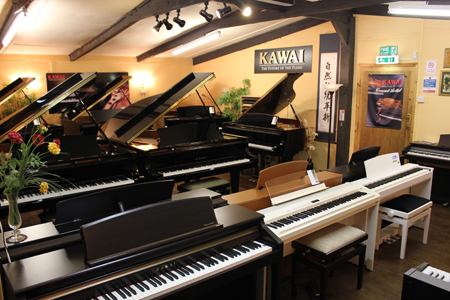 We have an excellent selection of all types of piano to suit any age and ability.
Below we have listed pianos in the following categories:
New Pianos – we stock Kawai, Schimmel, Wilhelm Schimmel and Samick.
Digital Pianos – come and play the excellent range of Kawai digital pianos – Internet competitive pricing.
Pre-owned Pianos – wide choice of styles and sizes from many well known manufacturers.
Digital Conversions – our unique product gives a chance to recycle old piano cases and give treasured family pianos a new lease of life.