Schimmel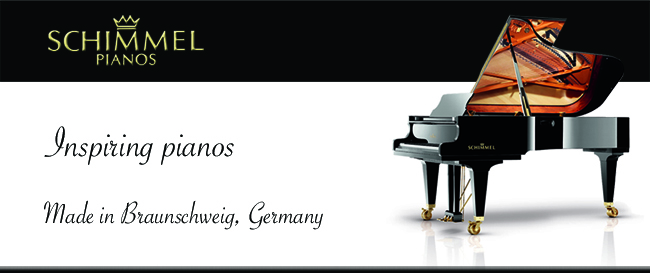 Schimmel pianos are amongst the finest pianos in the world. Schimmel pianos are manufactured to high standards at the Schimmel factory in Braunschweig, Germany.
Schimmel pianos offer a wide range of piano sizes, cabinet styles and finishes to suit everyone. These pianos represent excellent value with the peace of mind that you have chosen a piano that will perform to the highest standards for many years, due to the excellent build quality and materials used.
Schimmel Classic Series upright pianos offer exceptional value for a high quality upright piano that even at the smaller sizes, compares very favourably with much taller, lesser pianos.
The Schimmel Konzert range is testimony to the power of innovation prevalent at Schimmel: their constructors constantly innovate instruments to the highest demands. The best example is the development of their Konzert upright model, where Schimmel felt prompted to develop the Konzert Piano Line which is orientated towards the tonal and performance characteristics of grand pianos.