Schimmel 116 SOLD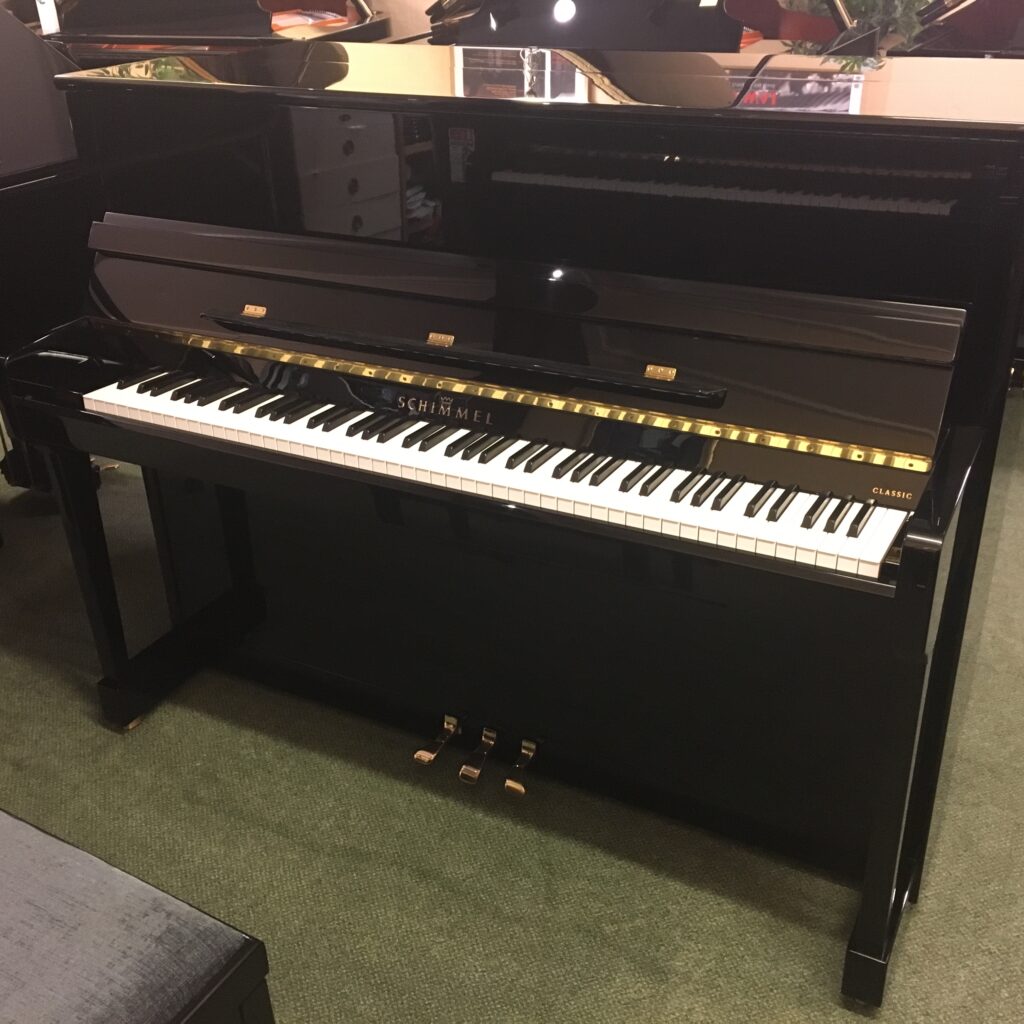 Now Sold
A rare opportunity to purchase a modern pre-owned Schimmel! – this is the Classic Series 116T, which is still a current model and only around 4 years old. This piano was made in Germany and has an exquisite sound.
Casework, action and keys all in almost perfect condition and even at 116cm tall this piano has an excellent bass sound that you'd normally expect on much taller pianos.
A superb example of a Schimmel upright that won't be here very long… come and play it today!