Home »
Kawai CA901 – Arrving Soon
Kawai CA901 – Arrving Soon
Finish Options: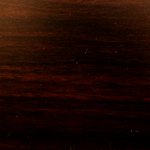 Premium Rosewood

Black Satin

White Satin
The Concert Artist range are quite simply the finest digital pianos available, delivery an exceptional musical experience.
The Kawai CA901 has a powerful soundboard speaker system, accompanied by the excellent Grand Feel III Action, featuring wooden keys, 'Ebony & Ivory touch' key surfaces and a pivot length matching that of a Kawai grand piano.
New for the CA901 is a superb 5" LCD Touchscreen, SK-EX Rendering piano sound engine, TwinDrive soundboard system, ONKYO technology and much more!
The CA99 digital piano utilises Kawai's latest Grand Feel III wooden-key keyboard action, which draws upon 90 years of acoustic piano craftsmanship to provide an exceptionally realistic playing experience. As with a grand piano, all eighty-eight black and white keys are crafted entirely from long pieces of wood, pivoting on a central balance pin in a smooth, seesaw-like motion. The Grand Feel III keys are longer than any other digital piano keyboard action, with the pivot point distance matching that of a Kawai grand piano. When the front of a key is pressed down, the rear rises, throwing a hammer which plays the note. These metal hammers have been micro-engineered to optimise their centre of gravity, and are graded in size and weight to replicate the heavier bass and lighter treble notes of an acoustic grand piano. The forward and backward movements of each hammer are precisely measured using triple-sensor technology, providing faster key repetition, improved responsiveness, and enhanced playing realism. In addition to grade-weighted hammers, the Grand Feel III action also features counterweights placed within each key. As with an acoustic piano, these finely balanced weights help to lighten the touch of the keyboard during pianissimo passages, while adding a feel of greater substance when playing with force. The Grand Feel III keyboard action even reproduces the subtle let-off sensation felt when playing the keys of a grand piano very softly, satisfying the expectations of even the most discerning pianists.
Finally, the Grand Feel III keyboard action features Kawai's Ebony & Ivory Touch key surfaces. These finely textured materials gently absorb moisture to assist playing control and possess a natural, matte finish that is smooth, but not slippery.
5 year manufacturers warranty with all our Kawai digital pianos.
Finish Pictured: Black Satin
Product Highlights
Grand Feel III Action
Ebony & Ivory Touch key surfaces
256 Note Polyphony
3 x 45W Powerful ONKYO amplifier
6 speakers
90 Sounds
Piano soundboard speaker system
USB connectivity, Bluetooth and much more…
Available in black polish, black satin, rosewood satin, white satin.
| Height (H): | 101cm |
| --- | --- |
| Width (W): | 145cm |
| Depth (D): | 47cm |