Kawai Digital Pianos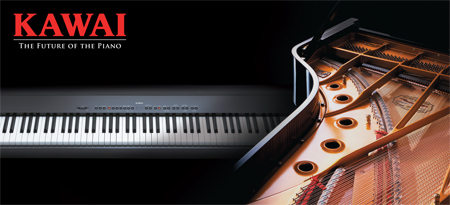 Kawai are a Japanese manufacturer and their Digital Pianos offer superb quality with a very realistic piano sound and touch. All Kawai digital pianos come with a manufacturers UK warranty. They offer exceptionally good value and they are our preferred choice over many other makes. Kawai Digital Pianos have an excellent reputation and are chosen by Matthew Bellamy (Muse), Coldplay and many other international artists.
Click on the digital piano models below for further details. You can always Contact us if you need any further help.
We deliver digital pianos fully assembled, checked and set up in your home. Never delivered in boxes or left on your doorstep and we're always available to answer any questions.