Our annual Learn to Play Day is on today with free piano lessons from @suziebpiano as well as delicious cakes, paint a piano, arts and crafts and more. Scroll down for Tweets and photographs from today.
5:56 PM – 16 Mar 2015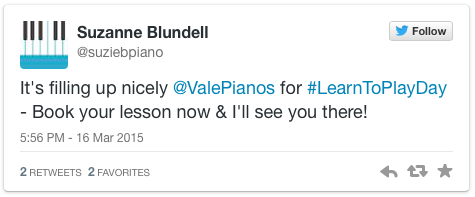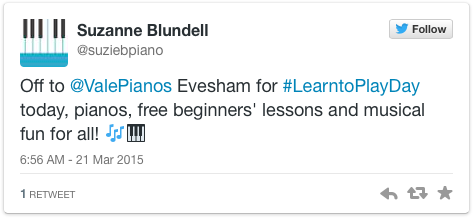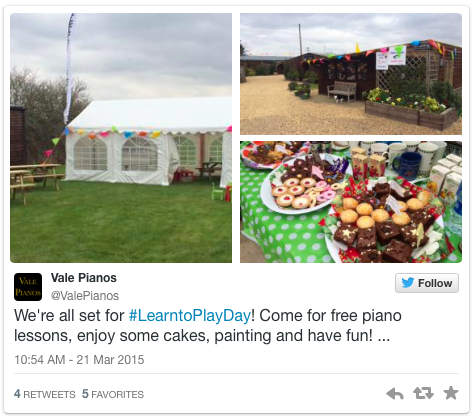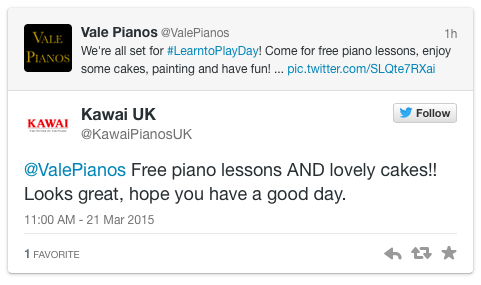 Our delicious cakes!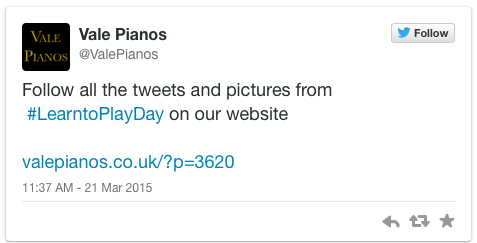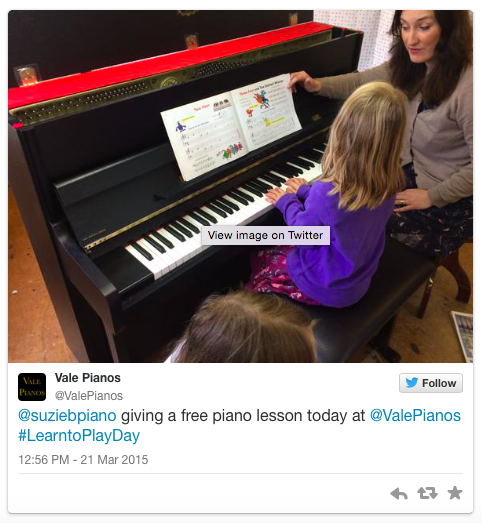 Smudge the cat enjoying the day!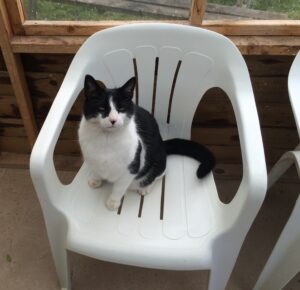 Thanks to everyone who had a lesson, painted the piano and took part! Also a special thanks to Suzanne for teaching the lessons! See you at the next #LearntoPlayDay!